Every year the Chinese family will prepare to welcome another new year coming. It symbolizes the new beginning, new hope and new horizon to look forward to in life. I am not going to talk about our Chinese culture here. What I am recording here is the realization that I have got from the process of going through the whole thing.
The day before Chinese New Year is the reunion of family members. At my house my grandma used to be the main chef who'll make many our favorite dishes, mostly Nyonya style. My grandma was a very detailed and patient person. Everything she does she do it with a full heart of love. I used to spend a lot of time by her side watching her. By being her assistant in the preparation allowed me to learn some of her signature dishes (no I am not going to talk about the dishes too). But the most important thing that I realized through the experience I had is: whatever you do you gotta do it with your heart. That's why she could spent the whole night until 3 in the morning and continue at 6am to cook for the ancestors and we all, the family members. And she never complain a thing rather only wear a very satisfied and happy smile on the face when seeing everyone almost lick clean the plates.
She passed away 8 years ago and I have carried down her contribution ever since. What she did last time might not be fully understood but as time passes I kinda slowly feel that lesson I actually gained. What is the most precious thing when you see this? Is it the cooking skill that actually won so many people's heart and stomach? Or is it the simplest wish to see everyone in the family can sit around the table to share the food and have a strong bond?
She'd show me: cherish what you got and always act on heart.
Sometimes it isn't about how much effort you have put in to make thing happen; rather how much heart you have to make thing happen.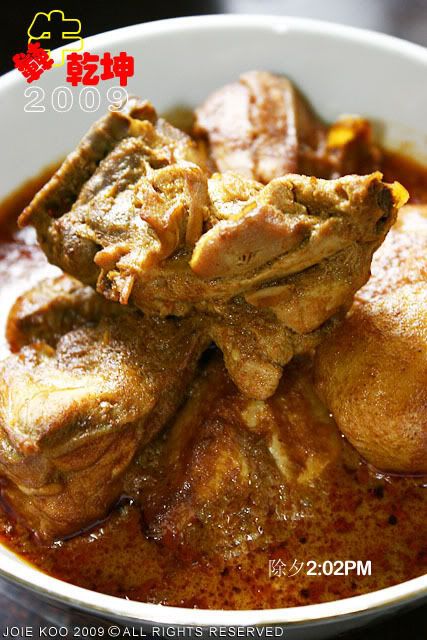 Photos taken from
Joie's blog
.
Gong Xi Gong Xi, everyone. May the year of bull/ox be a very improving one, in whatever you do!